Lake Erie is a natural source of fresh drinking water for thousands in Western the New York region. Even though it's readily available for consumption sometimes hundreds of local residents find themselves going without. Many are faced with shutoff notices, because of troubles with managing the cost of water.
Read More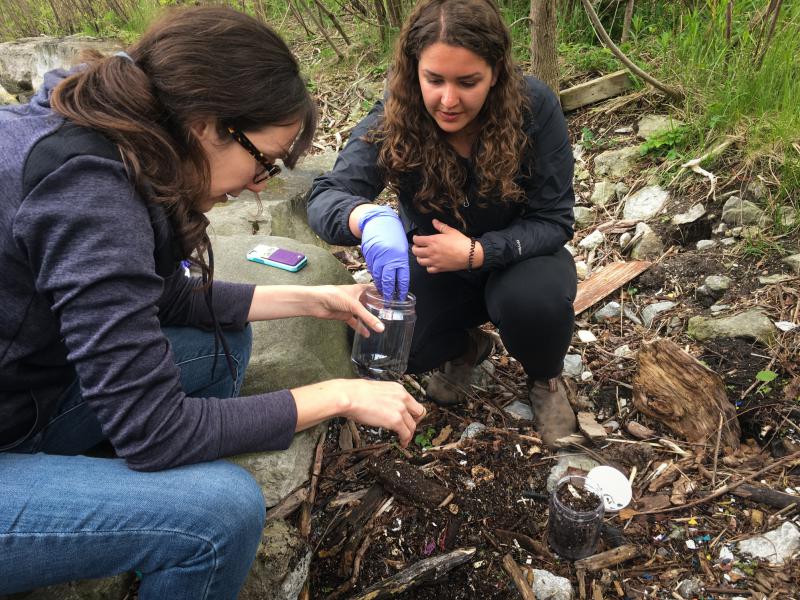 Plastic trash is littering the land and fouling rivers and oceans. But what we can see is only a small fraction of what's out there. Since modern plastic was first mass-produced, 8 billion tons have been manufactured. And when it's thrown away, it doesn't just disappear. Much of it crumbles into small pieces. Scientists call the tiny pieces "microplastics" and define them as objects smaller than 5 millimeters — about the size of one of the letters on a computer keyboard. Researchers started...
Read More
Latest From Great Lakes Today
Scientists predict a significant harmful algae bloom for western Lake Erie this year. The forecast, a joint effort between the National Oceanic and Atmospheric Administration, Heidelberg University and other partners, predicts a bloom severity of six on a 10-point scale. That would be better than last year , but worse than 2016.
Read More